The Waccamaw Neck Computer Club is open to all interested parties. There is no charge to join the Club. All we require is your time.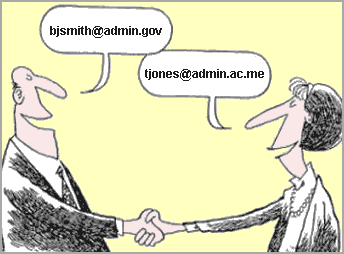 You can join by clicking on the link below and sending an e-mail or by attending and signing up at a monthly meeting. We require your name, telephone number and e-mail address. All meeting notices, minutes, correspondence, etc. is published by e-mail or through this web site.
We would like to know your interests and in what way you would like to participate in the Club. For instance:
What aspects of computers are you interested in?
Do you know of a good speaker for a future meeting?
Do you have a special interest and would you be willing to head a special interest group (SIG)?
This page was last updated on 08/22/02